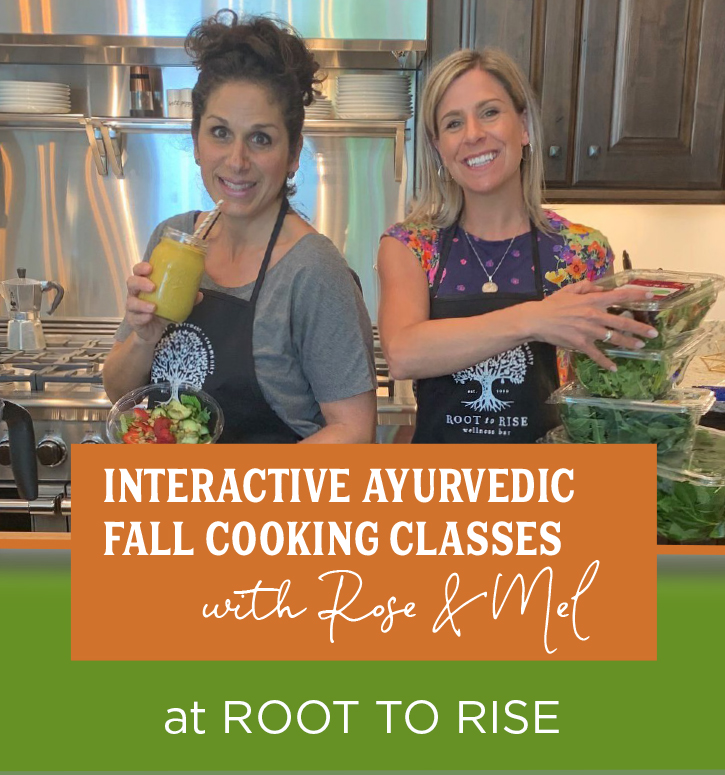 interactive ayurvedic fall cooking classes
thursday evenings, 6:30-8:30PM
9/24: Harvest Salads, Shrubs and Elixirs
10/22: Hummus, Tapenades and Salsas for Fall Entertaining

Come join Rose and Mel in the Root to Rise kitchen to learn all about Ayurvedic medicine - the world's FIRST and oldest health care system. It advocates the use of seasonal herbs, plants, minerals and, sometimes animal products, into diet, along with exercise.  During our hands-on cooking lessons, Rose will explain the benefits of an Ayurvedic lifestyle while Melissa demonstrates how to prepare some delicious Ayurvedic foods.  We are teaming up with The Olive Scene, in Vermilion, to showcase how to cook in season, while balancing the Ayurvedic elements of sweet, salty, sour, bitter, pungent and astringent.
‍
The cost per class is just $35 per person and includes take away materials, food, wine and café swag. Space is limited, reserve your spot via KarmaSoft at our sister site: SoulStretchMobileYoga.com.

Special thanks to: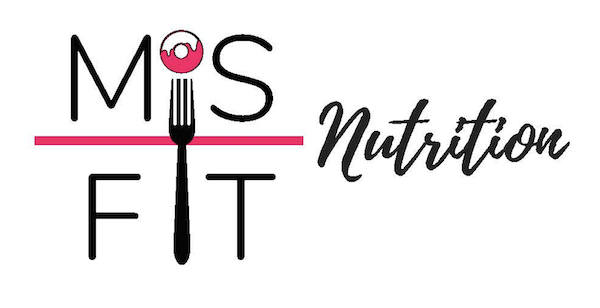 wellness wednesdays workshops
in conjunction with misfit nutrition
7-8:30PM
During our new Wellness Wednesdays Series, it is our intention to share with you some new ways of eating healthy and doing exercise along with helpful resources, inspirational books, and other sources of education!  So come on over, bring your yoga mat, pour yourself a cup of tea (or a glass of wine) and enjoy some information that will help transform your life!

Our Wellness Wednesdays Workshops kick off with —
The Happy Belly Series:
‍9/30:  Got my Mind on my Belly and my Belly on my Mind
10/28: POOP! I look and you should too! How do you know what's normal? And how to get it there.
11/18:  To Gluten or Not to Gluten? You be the judge. Exploring the need to go gluten free... or not!
‍
The cost per each workshop is just $30.00 and includes:
- 25-minute gentle yoga class focusing on digestion with Rose
- 25-minute discussion on all things belly with Kim Leneghan (owner of Misfit Nutrition - get to know her below)
- PLUS: wine, snacks, coffee, tea and takeaway swag.

Space is limited, reserve your spot via KarmaSoft at our sister site: SoulStretchMobileYoga.com.


Kim Leneghan, MS RDN LDN has been a clinical dietitian for over 20 years working in research, long term care and in the hospital setting. However her favorite role is Chief Misfit at her company Misfit Nutrition, LLC. Kim loves talking all things nutrition that's humor driven, highly motivating and fun. You can find this self proclaimed "educational comedian" on her boat, dancing in the kitchen with her 3 crazy kids, or hiding in her closet with a good book eating anything covered in sprinkles.

it's bikes & bloody mary's after Rose's Sunday Funday Ride
Join Rose each GAMEDAY Sunday at 9am for her Hair of the Dawg Ride at Soul Stretch Cycle. It's a 55-minute all levels spin class to help you get in the game day spirit. Then stick around and score a FREE fresh pressed Bloody Mary cocktail courtesy of Root to Rise.

Drop in or class passes apply - share your pass and bring a guest!
‍
Our healthier version house-made Bloody Mary Mix gets its deliciousness from a combination of locally sourced herbs and veggies, along with spicy clam broths and garnished with celery stalks, pickle spears, skewered olives and more. Non GMO, high flavor, low sugar and sodium. Enjoy it Virgin and or with a shot of Vodka.

sunset drum circle benefit event for ruth ann's house
Friday, October 2nd, Doors Open - 6pm
Outside Catawba Studio
‍
Our first Drum Circle was such a success, we're doing it again!Join us at Soul Stretch Yoga's Catawba Studio (3865 E. Wine Cellar Rd., Port Clinton, at Gideon Owen Wine Co.) for a unique musical event bringing together live music and the healing vibrations of a Drum Circle.  All are invited to attend. This outdoor event is FREE, with a suggested minimum donation of $10 to Ruth Ann House in Port Clinton.

HERE ARE THE DETAILS:
• Doors open at 6 pm with LIVE MUSIC courtesy of Island Songs Trio.
• Guests can join us on the lawn with family and friends. Bring your chairs and blankets.
• Root to Rise Wellness Cafe will be providing Fresh Pressed   Apple Cider for us to make Hot Toddies. We'll have hot chocolate for the kids and fall snacks too. This same day is  John Davenport's birthday, so we'll be celebrating with  birthday cake too!
• Our drum circle will begin at Sunset: 7:09pm. Rose will kick off the circle with a beautiful 5-minute  guided meditation celebrating the ABUNDANCE of the  Autumn Equinox and the Harvest Moon.

About Ruth Ann House in Port Clinton: Ruth Ann's House is a transitional housing program located in Port Clinton, Ohio. RAH's primary mission is to provide residency and supportive services to women and children needing to step away from an abusive situation. ​RAH also offers support groups and informational opportunities for women and families to develop skills that encourage and facilitate self-sufficiency.
‍
About DRUM CIRCLES: Drum circles are centuries old and done all over the world. They are a metaphor for community with individuals of many beliefs & backgrounds coming together to share in a vision of healing and growth. The Circle is a conduit of energy and the Drum Rhythms are meant to bring body, mind and soul back into Harmony.  We share the beat and get in tune with each other and ourselves, while sending out good vibes/prayers to the rest of the world.‍‍